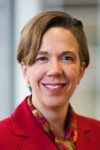 Anne-Marie Rajguru
Symposium Roles
Logistics Team Member 2015

Bio
Anne-Marie RajGuru is a global business transformation, process reengineering expert, and Lean Six Sigma Master Black Belt, with over 20 years experience leading performance improvement programs with a concentration in improving performance and productivity with some of the world's leading financial service, and high-tech corporations. She has a passion for people, process, and performance.
Anne-Marie has led business transformation initiatives, global operational excellence and technology initiatives leading to significant P&L impact, with large global enterprises including JP MorganChase, GE, Fidelity Investments, EMC, and Microsoft.
Most recently she led the business process management (BPM) team at Fallon Health, developing strategic programs to improve operational efficiency, lean digitized processes, reduce cost and complexity, enhance compliance, quality and the member experience.
Born in Holland, Anne-Marie holds a B.A. in Business Administration from Mary Washington University in Virginia.